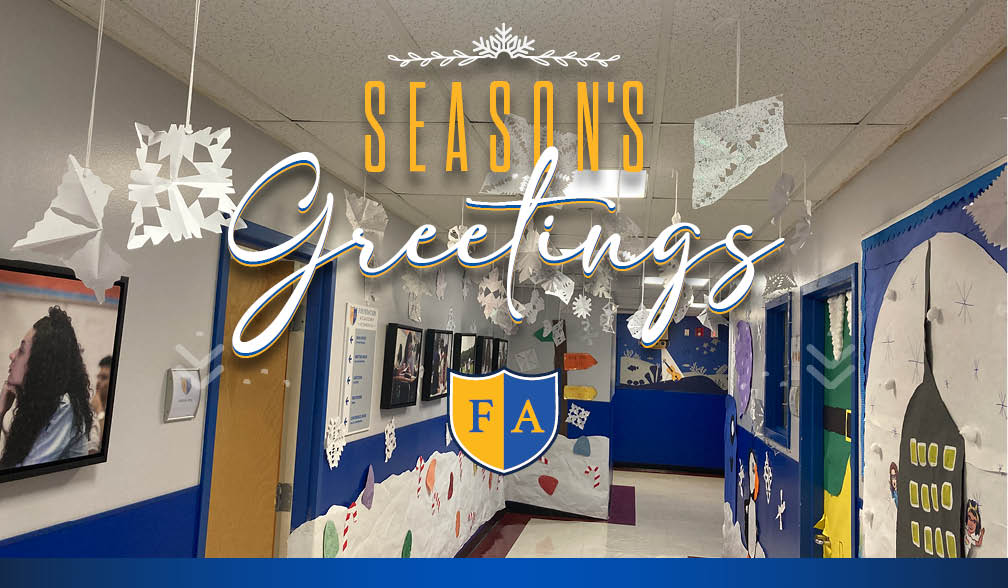 I hope you enjoy this video capturing the joy shared throughout our schools during holiday celebrations.
As we count down 2022, I wanted to wish each of you the very best that life can bring in 2023 – and beyond!
I appreciate your support as I have stepped into the CEO role this year. Together with dedicated staff, donors and families, we have accomplished much.
But we have more goals to achieve as we continue to deliver on Our Promise to equip our scholars to excel in learning and empower them to lead purpose filled lives.
This new year is a new beginning – a time to reflect on where we've been and where we're headed. I am excited about our future together at FA!
I look forward to seeing you in the New Year (2023 – I can't believe it)!
In community,
Sheria McRae
FA Chief Executive Officer
---
Please know your support makes a difference in the lives of our scholars. I hope you will consider making a donation to the Friends of Foundation Academies before the end of 2022. Go to foundationacademy.org/donate or text FOFAGIVE to 53-555.