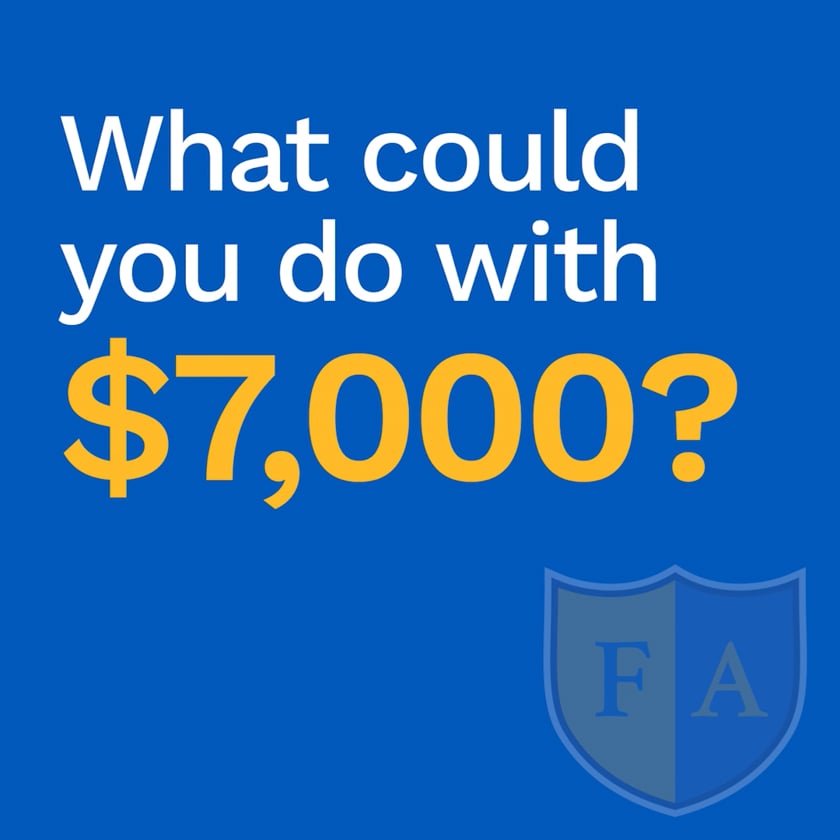 $7,000 hiring bonus for Math, Science, Special Ed, and Spanish language teachers grades 7-12. 
At Foundation Academies, you will be seen, heard and appreciated.
You will be coached. You will learn and grow. You will make a difference.
Join a team that evolves and excels together.
You belong here.
Picture Yourself as Part of our FAmily
You Answer the Call of Teaching with Conviction, Pride, and Dedication
With an unwavering focus on our children, we continually improve our schools and ourselves in order to spark and support educational excellence across our great city. We value growth mindsets, lifelong learners, and individuals who believe that every child deserves an excellent education.
Your Goal is to Make Direct, Positive, and Lasting Impact
We know that a complete education includes nurturing our scholars as individuals so they can identify, and fulfill, their unique purpose in life.  Help us spark their genius.
You Understand that Teamwork Makes the Dream Work
We are a learning community. We trust each other, support each other, and together, we achieve big goals. We model grit for our scholars. We model joy. We make a difference.
You are Outspoken and Real
You are passionate, vocal, and bold, unabashedly and authentically YOU - and proud of it. You are genuinely committed to building meaningful relationships with students, families, and staff, and aren't afraid of a little tough-love honesty when it comes to putting your students first.
You Provide a Sense of Belonging
You lead with open arms and an open heart, and believe in the importance of equity and inclusivity. You treat co-workers, students, parents, volunteers, donors, and the greater community "like family" because we're all in this together.
Foundation Academies was founded in 2007 with one middle school. Since then, we have grown to serve more than 1,100 students, operating with four schools on two campuses.
We are proud to be the largest and highest-ranking K-12 free public charter school in New Jersey's capital city: Trenton.
We were founded with the vision of a world where every child, irrespective of race, gender, or socioeconomic background, has access to a high-quality public education – and we work relentlessly to live up to this promise.
Does Our Culture Resonate with You?
Why Teach at Foundation Academies?
Because Opportunities This Good Only Come Along Once
It's not just about developing the skills of students. At Foundation Academies, it's also about developing yourself. This district is not a revolving door. The people who work here often stay here, and together, cultivate and refine their craft as lifelong educators and learners.
Teachers have a voice, and because of that, we have developed a culture that we refer to as "FAmily"—because once you're here, that's what you join: a family that makes an impact. Every. Single. Day.
OUR COMMITMENT TO DIVERSITY, EQUITY and INCLUSION
At Foundation Academies, we believe that when we can bring our whole selves to work on a day-to-day basis, we become happier, more comfortable, and more confident. In turn, that strong sense of self translates to happier and more confident students. Foundation aims to build internal teams with talent from all different backgrounds and lifestyles so that our students can see a wide variety of what success looks like across gender, race, religion, ethnicity, gender expression, and other markers of identity.
Our schools are just a quick car ride to downtown Princeton, a 45-minute SEPTA ride to Center City Philadelphia, or a hop on the NJ Transit Express to New York City. Click on the logos to learn more about our schools.